---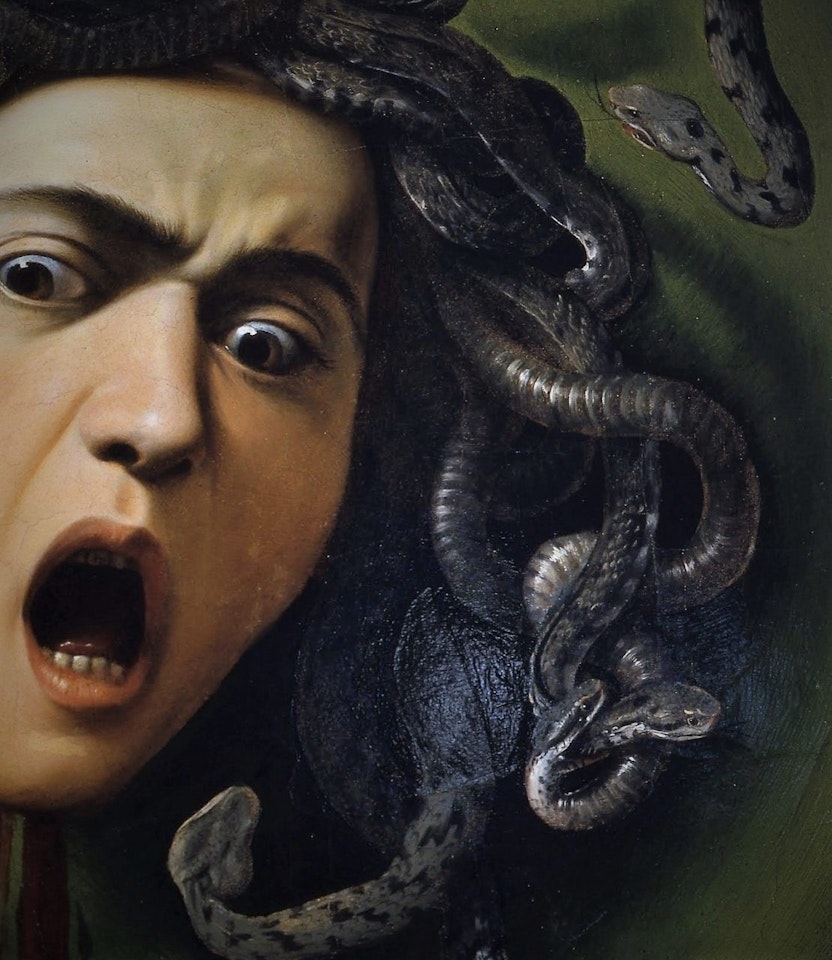 ---
Mode:
In person group session
11th March 2023 one-off event, space is limited to 10 participants.
Description
Rediscover your own creativity on a beautiful maieutic journey, guided by wordsmith and calligrapher Betty Soldi. Following your inner wisdom in the art of letting go, you will delve deep into an experience of self-exploration, unfolding a different self-expression through the beauty of handwritten flourishes.
Médousa is a two-hour calligraphy group session, held in a design studio nestled in a Florentine secret garden and inspired by the divine feminine figure of Medusa, merger of frightening horror and supreme beauty. Seen as a monster, although born to protect, the Gorgon shows us that the negative is just a positive seen from the wrong perspective, inviting us to welcome our most uncomfortable traits. Investigating her powerful tale of transformation and regeneration, while swooshing pen on paper, we will be reminded that only by accepting our shadow aspects, and infusing them with love, we can overcome dualism and return to our original wholeness.
---
About the practice
---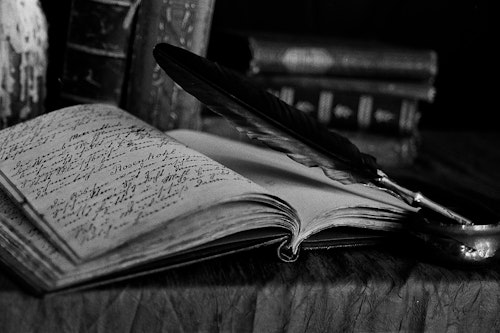 Calligraphy Inksperience
Far off the usual routine of a classic calligraphy session, which nurtures the expectation of learning traditional writing techniques as essential guidelines to follow, a calligraphy inksperience instead goes above and beyond the beauty of calligraphic gestures. Each session embodies a gentle invitation to let go and let yourself be inspired, in a meaningful return to your origins through the recovery of an action as simple as forgotten: handwriting, a primordial activity that concerns your feelings. When writing, in fact, we place our hands at the level of the heart, which connects with our heads and brings out what we have inside, making it tangible, helping us listening to ourselves and therefore to better understand each other. Through observation, experimentation, reflection and listening, during an inksperience you can start a soulful process of self-discovery, restoring a more human way of doing things, lingering on what you took for granted and noticing what you could not see before.
---
About the master
---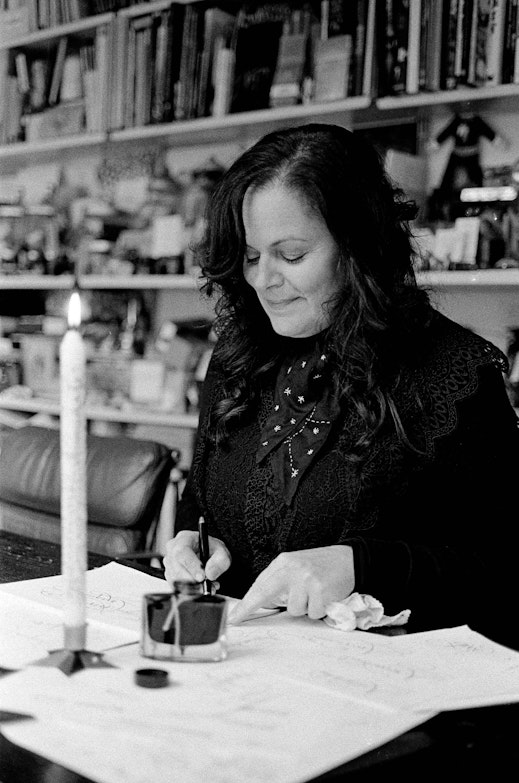 Wordsmith, calligrapher and designer, Betty Soldi is a multi-faceted creative thinker who has been living her life between Florence and London. Descending from a Florentine family that has been handmaking fireworks from 1869 to the present, since she was a child she had to deal with matter: black and silver powder, paper and string; elements which, after being switched on, always make pure magic. Inspired by the wonders created by her family fireworks, and understanding that every person needs to be ignited and inspired, Betty started looking around for her own tools - pen and ink - to arouse the same feelings. Her uniquely original calligraphic style merges a heritage of design references with modern intellect, for emotionally compelling branding, bespoke visual arts projects, graphic design communication, lifestyle objects, stationery and packaging collaborations. A starry-eyed perspective has also led her to co-own and be the PR brand guardian for three boutique hotels in the artistically area of the Oltrarno in Florence. Driven by meaningful intuition and insight, she runs her own studio nestled in a Florentine secret garden where the magic happens, bursting with flowers and flourishes. Here, through "inksperiences" -soulful, bespoke modern calligraphy experiences that merge artful themes with her unique, holistic approach to handwriting- unexpected wonder happens, A cluster of original thinkers, designers and dreamers illuminate the design consultancy studio, developing creative concepts for emotionally intelligent brands.
---
join the community @dvendae